>
Windance Boardshop Lessons

Learn from the Experts
Call 1-800-574-4020 to book your lessons now
Windance has partnered with the safest Kiteboarding and Windsurfing Schools in the Gorge

Kiteboarding Lessons -
Windance recommends either of the two schools listed below:
Kite The Gorge - www.kitethegorge.com 541-490-9426
Brians Kite School - http://www.brianswindsurfing.com/kiteboardinglessons.html 541-490-2047
Beginner Kiteboarding lessons: Level 1 IKO Certified
Get started today:
Fly a trainer kite on land / learn the wind window, bar recover and cover the basics to build a solid Kitesurfing flying foundation.
1.5 hour Level 1 IKO certified lesson_____________ $85
Kitesurfing lessons 1
Learn to handle the wind gust and lulls. Landing and takeoffs. Choosing the right angle to the wind. Fly the wind window edg.
2 hour lesson- bring a friend _________________ $170 p/p

3 hour lesson- bring a friend__________________$225 p/p

3 hour lesson custom one on one _____________ $285
Kitesurfing lessons 2
Set up a fifth line kite, safety review in live situations, Water relaunch , fly with one hand , untwist lines.
2 hour lesson- bring a friend__________________ $170 p/p

3 hour lesson- bring a friend__________________ $225 p/p

3 hour lesson custom one on one_______________$285
Intermediate Kiteboarding lessons : Level 2 IKO Certified
Body drags port and starboard, Body drags up wind with one hand and the board, Water starts, Kitesurfing Self rescue
2 hour lesson- bring a friend_________________$170 p/p

3 hour lesson- bring a friend_________________$225 p/p

3 hour custom one on one__________________ $285

2 hour custom one on one __________________$190
Independent Kiteboarding lessons: Level 3 IKO Certified
Water starts review, Proper kite boarding body positions, Down strokes and up strokes, Kiteboarding right of way rules, Getting kiteboarding rides, Kiteboarding lessons to ride up wind
2 hour lesson bring a friend__________________$170 p/p

3 hour lesson bring a friend__________________$225 p/p

3 hour lesson custom one on one______________$285

2 hour lesson custom one on one______________$190
3 hour WaveRunner assist___________________$360

2 hour WaveRunner assist___________________$240
Multi-day Kiteboarding Lessons
Kiteboarding camp 6 hours __________________$570

Kiteboarding camp 9 hours__________________ $855

Kiteboarding camp 12 hours _________________$1140
To book or for more info call Carlos or Spring at 541-490-9426 (tell them Windance sent you)
or see their website Kite The Gorge - www.kitethegorge.com
Brians Windsurfing and Kiteboarding School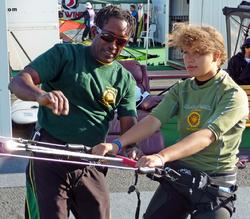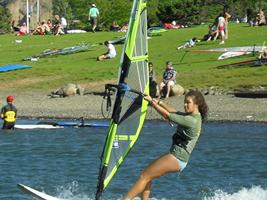 For lesson and rental reservations call (541) 386-1423

Email brian@brianswindsurfing.com


Kiteboarding Lessons
Ground School $99/ 90 minutes
Flight School 1 $99/hour/2 hours
Flight School 2 $99/hour/3 hours
Flight School 3 $99/hour/3 hours
Windsurfing Lessons
Windsurfing Beginner, Level 1- 3 Hours / $85
Windsurfing Level 2 - 3 Hours / $85
Windsurfing Level 3-

3 Hours / $85
Windsurfing Level 4 - 3 Hours / $110
Windsurfing Level 5 - 2 hours / $150
Windsurfing / Level 6 - 2 hours / $150