>
Your Perfect Vacation in the Gorge starts here
Reserve Now: 1-800-574-4020
We rent:
Windsurf Boards & Sails: Exocet, Mistral, RRD, Angulo & Ezzy
SUPs: Mistral, Slingshot, Jimmy Lewis & RED

Kiteboards : Slingshot, Jimmy Lewis, Ocean Rodeo & Best

Prices:
Board only $40 per day (windsurf, SUP or kite)
Windsurf Board & 4 sails, 2 masts & 1 boom...only $60 per day($355/week)
_______________________________________________________________________
Why Rent Windsurfing Gear with Windance?
Only Windsurf Rental Package that comes with 4 sails & 2 masts
Lots of parking, free wind reports, coffee shop and webcams
You like it? We'll ship it home for FREE
3 days of rental price can be applied towards purchase
Wind Gaurantee - "If there is NO wind between Stevenson & Rufus, we will credit you that day, or lend you a SUP"
Most gear is brand new each year
All windsurf sails come complete with detailed rigging instructions.No guess work.
The Details:
Full Pro Package includes: one board, 4 x sails, 2 x 90% Carbon RDM masts, boom with adjustable harness lines, mast base, mast extension, board & quiver bag.
Board Only includes one windsurf board with base, board bag.
Rig Only includes 4 sails, 2 RDM masts, boom, base, extension, quiver bag.
Wetsuits are not for rent. That is gross. Please just buy one we will give you a deal.
Our Complete Windsurf Rental Line-up:
Windsurfing Boards
Exocet X-Wave 73
Exocet X-Wave 85
Exocet Cross Silver 84
Exocet Cross Silver 94
RRD FSW 88 Wood
RRD FSW 94 Wood
RRD FSW 100 Wood
Mistral Shock Wave 78
Mistral Joker Wave 85
Windsurfing Rental Sails/Masts/Booms
ALL brand new Ezzy wave sails. Your choice of the 2015 Ezzy Tiger 5 batten wave sail, or the 2015 Ezzy Panther Elite 4 batten wave sail.
Ask for the Regular (3.5-4.0-4.5-5.2m2) Jumbo (3.7-4.2-4.7-5.5m2) Tiger quivers. Or the Panther Elite (3.7-4.2-4.7 & 5.3m2) quiver
4 x Ezzy Wave Ezzy with 2 Hookipa Skinny masts and a Chinook or BAJA boom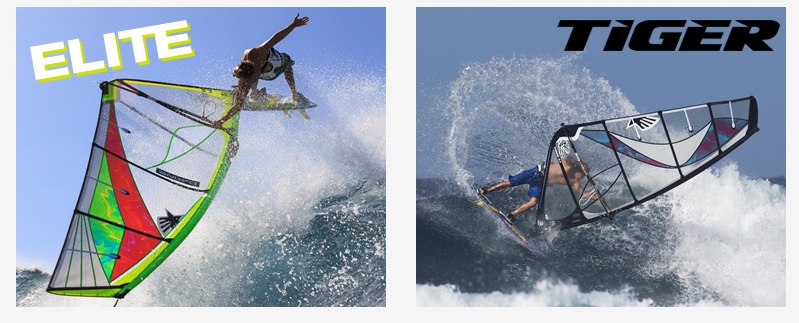 Windsurfing Rental Harnesses ($10/day)
DaKine Waist windsurf harness
Windsurfing Rental Roof Racks ($10/day)
Handirack Air racks, fits all cars
Windsurfing Rental Pricing:
| | | | | | | | |
| --- | --- | --- | --- | --- | --- | --- | --- |
| Number of Days | 1 | 2 | 3 | 4 | 5 | 6 | 7 |
| Full Pro Package | $60 | $120 | $165 | $220 | $265 | $318 | $355 |
| Board Only | $40 | $80 | $110 | $145 | $175 | $205 | $235 |
| Rig Only | $40 | $80 | $110 | $145 | $175 | $205 | $235 |
| Harness | $10 | $20 | $30 | $40 | $50 | $60 | $70 |
| Roofracks | $10 | $20 | $30 | $40 | $50 | $60 | $70 |